View entry
Name: ARMITAGE, Robert Perceval KCMG, MBE, Sir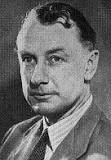 Nee: son of Frank Armitage of Nynehead Court, Wellington, Somerset
Birth Date: 21 Dec 1906 Chennai, India
Death Date: 6 July 1990 Salisbury, Wilts.
First Date: 1929
Last Date: 1948
Profession: Civil servant
Area: Nairobi, 1930 Kakamega, Tambach
Married: In Nairobi 18 Feb 1930 Gwladys Lyona Meyler b. 2 May 1905 Natal, S. Africa, d. 27 Dec 1998 Salisbury, Wilts.
Children: Robert Jeremy (16 June 1932 Poole-2007); Richard (1935)
Book Reference: Police, Staff 39, Midday Sun, Who's Who, KGC, Debrett, Red 31, Hut, Colonial, Rhodesia, Wikipedia
School: Winchester and New College, Oxford. BA (Oxon)
General Information:
Midday Sun - DO in charge of organising an Eritrean refugee camp at Isiolo.
Who's Who - DO Kenya Colony 1929, Sec. to Member for Agriculture & Natural Resources 1945, Administrative Secretary 1947, Under Secretary Gold Coast 1948, Financial Secretary 1948, Minister for Finance Gold Coast 1951-53, Governor and C in C Cyprus 1954-55, Governor Nyasaland 1956
Rhodesia - went to Kenya as a district officer in 1929 after leaving New College, Oxford. He became Secretary to the Member for Agriculture and Natural Resources in 1945 and Administrative Secretary two years later. He was then transferred to the Gold Coast, where he was Finance Minister in 1951-53. Then he was appointed Governor of Cyprus, whence he went to Nyasaland in 1956.
Police - DO at Kericho in 1934. Appointed as a DO in 1929. Seconded to the Secretariat in 1939. Asst. Secretary, Secretariat, Kenya in 1939, Originally Admin Cadet 1929. Vice Captain Kericho Golf Club in 1935
Gazette - 13/8/1929 - Arrived on 1st Appointment - Cadet, Administration - R.P. Armitage
Gazette 6 Dec 1938 Uasin Gishu Voters Roll