View entry
Name: DESTRO, John (Giovanni)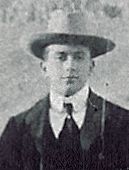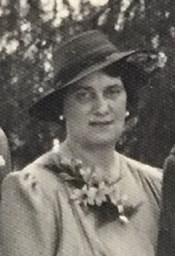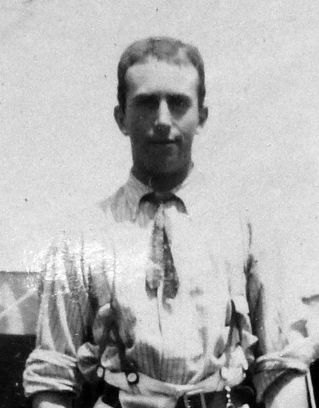 Birth Date: 1882 Venice, Italy
Death Date: 8.7.1952 Nairobi
Nationality: Italian/British
First Date: 1903 arrived via Abyssinia, Sudan and Uganda
Last Date: 1952
Profession: First went to BEA on a visit with Sir Northrup McMillan in 1901 and then returned to UK with him. In 1903 they returned to start the expedition up the Nile and he was Sir Northrup's manager, also of ostrich farm at Juja
Area: Nairobi 1930 Box 283, Machakos, Londiani
Married: In Nairobi 3.12.1913 Clara Anna Maria Sehof b. 3 Oct 1896 Johannesburg, d. 28 Nov 1959 Watamu, buried at Malindi cem.(dau of Gustave Sehof who had come with her parents from Johannesburg to Nairobi in 1906)
Children: son K. H. S. (1913-1913 Nairobi); Donald Giovanni (24 Sep 1914 Nairobi-1986); Reginald Hugh (25 Sep 1918 Nairobi-1984); Ruth Clara (14 Oct 1920 Nairobi-1999); Vera Erna Marie (23 Sep 1925 Nairobi-1996)
Book Reference: Gillett, EAWL, Sundown, KAD, Red 25, Red 31, Hut, North, Red 22, John Grainger, Land, Gazette, Bur, Chandler, Red Book 1912
General Information:
In 1915 he started up his own dairy farm on the Ngong Road.
He became one of EA's best known dairy farmers. Though born in Italy he sailed with a party from the United Kingdom to Port Said, and then trekked overland, before sailing up the Nile in a river boat, and travelling through Abyssinia, Sudan and Uganda into the EAP. He was a farm assistant with Sir Northrup McMillan. He and his wife established a large dairy estate near Nairobi. (Gillett). Owned Villa Franca Dairy on the Embakasi Road - Source: Mrs Marie Henderson
Sundown - Neighbours of the Woodleys on the Athi Plains in the 30's. They had a big dairy farm - Reggie, one of the sons, was a professional hunter, and Donald, his older brother, was Judy Woodley's sister's first and only love. They married in 1940 and had children and grandchildren.
Hut - bought Murray Dairy
Red 22 - G. Destro, Nairobi
Land - 1912 - G. Destro - Grazing and agricultural, 5000 acres - Londiani - 2/9/11 - Occupation Licence for 2 to 99 years from 1/9/11 - Registered 1/1/12
Gazette - 7/4/15 - Liable for Jury service, Kiambu - J. Destro, Juja
Nairobi City Park Burial Register - John Destro, age 70, died 8/7/52
Red Book 1912 - J. Destro - Nairobi
John Grainger - Was born in Venice and ran away to London where he became a naturalised British subject. He went on the expedition with McMillan and never spoke of his family again.
Gazette - Voters List 1936 - Nairobi South - John Destro, Dairyman, Ngong Road, Nbi.
Gazette 25 Nov 1952 probate
Gazette 15 Mar 1960 wife's probate
Barnes - Nairobi South Cemetery - K.H.S. Destro, died Nov 1914, buried 29 Nov 1914