View entry
Name: EDWARDS, Charles Stanstay (Rev., Dr.)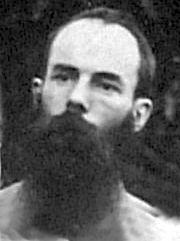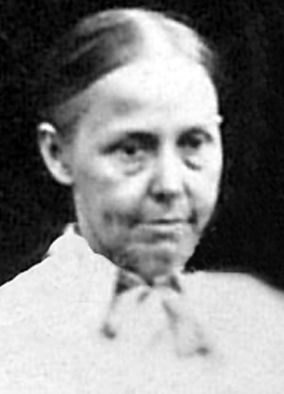 Birth Date: 1857
Death Date: 20.8.1926 Methwold, Norfolk
Nationality: British
First Date: 1888
Last Date: 1904
Profession: Missionary with the CMS, stationed mostly at Mombasa
Area: Freretown, Mombasa, Mzizima
Married: 30.9.1891 Lydia Mary Anne Weitbrecht b. 1846 Burdwan, India, d. 28.3.1942 Methwold
Book Reference: Gillett, Hobley, Fitzgerald, Tucker, EAHB 1905, EAS, Hall, North, EA Diary 1903, Carman, CMS, EAHB 1904, Beck
General Information:
Fitzgerald - Jan 1893 - mention of Dr. Edwards of the CMS who was going up to Jelori (near Malindi)
Tucker - 1891 - Dr Edwards going to Jilore to care for Mr & Mrs A.G. Smith
The African Standard - 26-2-1903 - Invited to the wedding of H.R. Phelips & Miss Jacquette Edith Lambe in Mombasa (Dr & Mrs Edwards)
North - From Lindfield, Sussex; Opened hospital on Mombasa island; Visiting Jilore Jan 1893; dep. EA 1904, resigned
Carman - In 1896 Dr H.A. Boedeker, a doughty newcomer arrived as did also Dr Edwards who was the first medical missionary to work in Mombasa.
CMS 1888 - Age 31. Of Lindfield, Sussex. Formerly an Engineer. LRCP; MRCS Lond. Offered in 1882 and withdrew; 1888, May 22 renewed offer and accepted. 1888, Sept 6, to E. Eq. Africa Mission - Frere Town; 1892, Nov 28 Mombasa; 1894, April 1 to England; Dec 23, to E. Eq. Africa Mission - Mombasa. m. 1891, Sept 30, Mary Lydia Weitbrecht, daughter of John James Weitbrecht, CMS Missionary to India.
Hobley - mention of Dr Edwards, of the CMS, unostentatiously carrying out good work at Mzizima to the north of Mombasa town and he thereby won the respect of the inhabitants of the Island.
Hall - Missionaries at Mombasa photo 1895 has Mrs Edwards and Dr. Edwards; she died 28/3/1942
Nat Probate Calendar his probate goes to Lydia Mary Anne Edwards, widow