View entry
Name: AKELEY, Carl Ethan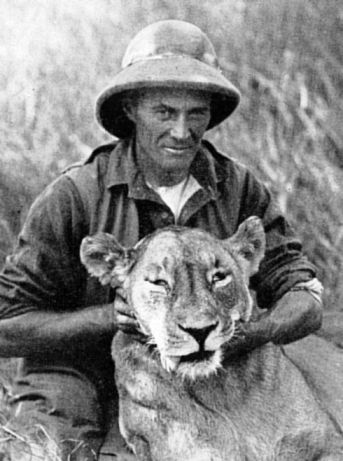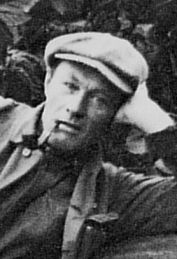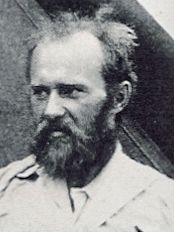 Birth Date: 19 May 1864 Clarendon, New York
Death Date: 17 Nov 1926 Belgian Congo
First Date: 1896
Last Date: 1926
Profession: Naturalist
Married: 1. In Chicago 23 Dec 1902 Delia Julia Denning b. 5 Dec 1872 Dodge, WI, USA, d. 22 May 1970 Daytona Beach, div. 1923; 2. In New York 18 Oct 1924 Mary Lee Jobe b. 29 Jan 1878 Harrison, Ohio, d. 19 July 1966 New London, CT, USA
Author: 'In Brightest Africa'
Book Reference: Leigh, Kill, Rundgren, Breath, Roosevelt, Brightest, Diana, Chandler
General Information:
Leigh - W.R. Leigh was a wild life artist who accompanied Carl Akeley to Africa in 1926. - Akeley never minced words, but gave things their right names. His language was sometimes unconventional, to put it mildly .......... he thought the book called 'Black Laughter', by Llewellyn Powys, the nearest approach that had been made towards capturing the soul of Africa. ....... their guides on this expedition were Percival and Ayer (sic). ........ Akeley became ill in Kenya and finally died in the Congo on 17-11-1926.
Kill - Leopard - A very good illustration of this is furnished by the actual experience of Carl Akeley, the famous naturalist of the Field Museum in Chicago, when collecting specimens in Kenya some 20 or so years ago. I saw a good deal of him then, and spent a couple of days in his camp at Londiani. This was a few months after he had engaged in a hand-to-hand fight with a wounded leopard. He actually killed the beast with his bare hands when it sprang upon him. He showed the scars and told me the grim details of that nasty adventure. He had already wounded the brute twice, crippling it in one front and one hind paw. Thereupon it charged, followed his efforts to dodge, and struck him full as he turned. The leopard seized his left arm in its mouth, and then bit again and again as its jaws worked up the arm from wrist to elbow. Akeley succeeded in throwing the beast, holding its throat with his right hand and flinging the body to one side. He fell forward on top of it. Luckily the leopard was on its side, with the two crippled paws uppermost, and so could not claw him. He crushed in the beast's chest with his knees until, as he told me, distinctly hearing the ribs break. This was the first moment in that grim fight when Akeley felt that he might overpower the leopard. Redoubling his efforts, and using both knees and his free hand, he actually choked and crushed the life out of the beast. His left arm was very badly bitten; and he was also severely clawed in other parts of the body. It took some weeks for the terrible wounds to heal.
Roosevelt - story of leopard killing much as above.
Brightest - First trip to Africa in 1896 - went again in 1905 and in 1909 for the American Museum of Natural History. Stayed 2 years studying lions, elephants and lion spearing.
Chandler - 2 page potted biography