View entry
Name: WHITE, Stewart Edward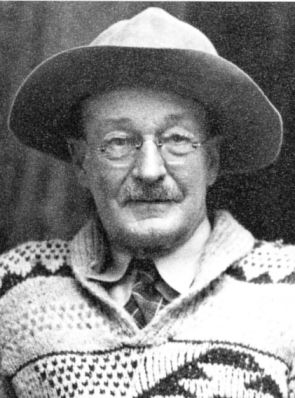 Birth Date: 12 Mar 1873 Grand Rapids, Michigan
Death Date: 18 Sep 1946 Hillsborough, California
Profession: Writer, novelist, spiritualist
Married: In Newport, Rhode Island 28 Apr 1904 Elizabeth 'Betty' Calvert Grant b. 16 Nov 1879 Colon, Panama, d. 7 Apr 1939 Burlingame, California
Children: None
Author: The Land of Footprints, 1913
Book Reference: Kill, Happy, Chandler
School: Central High School, Grand Rapids; Columbia Univ
General Information:
Happy - 'Sometimes, of course, a crack shot possesses all the other qualities; such id the case with Stewart Edward White, whom Cuninghame classified as the best shot with whom he had hunted in all his 25 years in the wilds.
Chandler - White was a prolific and popular novelist (and a major figure in the Spiritualist movement) who jumped on the Theodore Roosevelt safari bandwagon. …. [more]
Kill - the Stewart Edward White "bow and arrow" venture, which signalized a return to primitive man's methods and was successfully achieved.