View entry
Name: ORCHARDSON, Emma Louise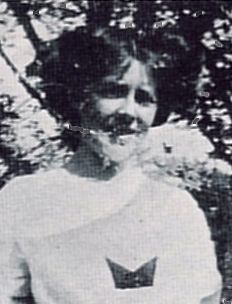 Birth Date: 1883 Clapton, London
Death Date: 24 Sep 1947 Nairobi
First Date: 1907
Last Date: 1947
Married: In Chorlton, Lancs. Ian Quiller Orchardson (1883-1956)
Children: James Arthur (29 June 1904 Manchester-1971)
Book Reference: Markham, Barnes, Gazette
General Information:
Markham - 1907 - came to live with Charles Clutterbuck. In 1919, at time of Beryl's marriage to Jock Purves she had taken to the bottle and was considered to be living in sin with Clutterbuck.
Markham - when Clutt went bust he went to S. Africa but she went to Nairobi and then to Australia.
Barnes - Nairobi City Park Cemetery - Emma Louise Orchardson, died 24 Sep 1947 aged 62
Gazette - 3/12/1919 - Register of Voters - Rift Valley Area - Mrs Orchardson - Njoro
Gazette 6 Jan 1948 probate required by James Arthur Orchardson