View entry
Name: WILSON, Henry Allen (Capt.)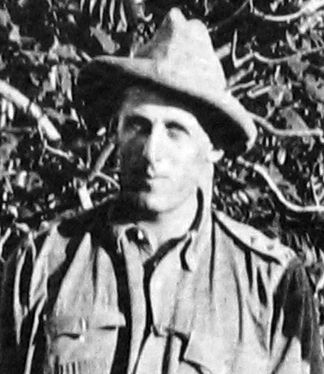 Birth Date: 17.1.1879 Gateshead
Death Date: 12.9.1913 Bury St Edmunds
Nationality: British
First Date: 1902
Profession: KAR. 1904 visited Loita Masai to recover cattle raided from the Kipsigis. Arrived in 1902 as a subaltern appointed to the KAR from India. Posted to Lumbwa because of trouble with Lumbwa and Nandi.
Area: 1903 Nimule
Married: In London 17.12.1907 Ida Louisa Hulme Henderson b. 19 Nov 1879 Kotri Sindh, d. 1967 S. Africa (she later m. Murray Cosby Jackson 1878-1965)
Author: 'A British Borderland - Service and Sport in Equatoria' 1913
Book Reference: Moyse, Kenya Diary, Borderland, EAHB 1905, North, EA Diary 1903, Drumkey, EAHB 1906, EAHB 1904
War Service: Connaught Rangers/ 4 KAR
General Information:
Kenya Diary - Kabwuren - 9th July 1904 - Wilson of the Connaught Rangers arrived here today to take over my company and allow me to get away on leave. I had not seen him since we served together as subalterns in the 3rd West York Militia in 1898.
Borderland - 1902 - Nothing extraordinary occurred during my stay at Fort Ternan, save my creating what I fancy is a world's record, by travelling to Zanzibar, where the resident dentist resided, in order to get a tooth stopped. The distance there and back is some 1500 miles, which, as I say, must be somewhere about a record for a visit to the dentist. .......... 1903 to Nimule, HQ of the Nile District, via Wadelai ....... I quartered myself on Hyslop, who inhabited one of the stone houses ........ the climate was deadly. Of the 7 of us there - 4 soldiers, 2 civilians and, part of the time, a doctor - there was seldom a day that one or more of us was not down with fever ...... A few months of Nimule sufficed to saturate me with fever, and as I had been none too fit when I arrived, the medical authorities decided that the Nile Valley was no place for me ......... to Nandi Fort ....... blackwater fever .... I took part in one or two small punitive expeditions with the Collector, Mr W. Mayes and had my first experience of poisoned arrows ........ a graze on his forearm and the weapon which inflicted it - an arrow with a plain hard-wood head, copiously daubed with a black tar-like substance - poison. Ligatures are hastily applied, a hypodermic injection of strychnine. All to no purpose - in 5 minutes the man is dead. "Fresh poison" remarks the Collector grimly. ....... 1904 - to Kabwaren ........ the only white man ........ some 6 miles off was an American Quaker Mission at Kaimosi on the border of the Nandi and Kavirondo countries. ........ recalled to HQ at Ngong and sent off with Mr Hope as Political Officer to try to round up a section of the Loita Masai who had been giving trouble. ....... Oct. 1904 joined the Anglo-German Boundary Commission for 9 months. 1905 - sent to Nyando Valley to help with Nandi rebellion - Meinertzhagen and the laibon.
North - arr. Mombasa from India 19/4/1902; Kericho July 1902; arr. Mombasa from Fort Ternan 20/1/1903, dep. for England 24/1/1903 invalided with abscess of the liver; arr. Mombasa from England 25/6/1903; resident at Ukamba & Western Province Headquarters, Ngong 30/9/1904; with troops supporting the Anglo-German Boundary Commission 31/12/1904; Boundary Commission dissolved Dec 1905
Drumkey 1909 - Subaltern, 3rd KAR