View entry
Name: WOODWARD, Edward Mabbott KCMG, CB (Major-General), Sir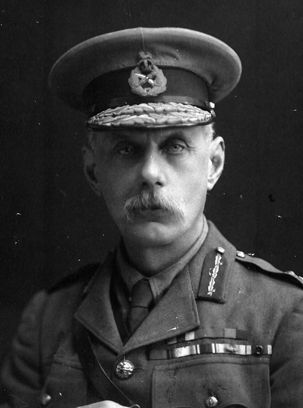 Birth Date: 29.7.1861 Hadlow Down, Sussex
Death Date: 21.3.1943 Croydon
Nationality: British
First Date: 1897
Last Date: 1898
Profession: Military. 1897 - at the investment of Luba's during the mutiny.
Married: In Eastbourne 17 Oct 1888 Edith Trenchard Elkins Davies b. 1867 Swansea, d. 19 Mar 1944 Richmond, Surrey
Children: Charlotte Madeleine (1892 Eastbourne-1916); Edward Egerton Mabbott (1900 Eastbourne-1976)
Book Reference: Moyse, Debrett, North, Thurston, Who's Who
War Service: Leicestershire Regt
School: Harrow and RMC
General Information:
Debrett - entered Leicestershire Regt. 1882, became Capt. 1892, Brevet major 1899, Lieut.-Col. 1907, Col. 1911, and Maj.-Gen. 1916; retired 1920; Uganda 1897-8 (despatches, medal with 2 clasps, Brevet Major), Somaliland 1903-4 as DAQMG and as DAAG (despatches, medal with clasp), Mediterranean Expeditionary Force 1915-16 as DAG, with rank of Maj.-Gen. (despatches, CB, promoted, Serbian Order of White Eagle); was DAAG, Malta 1893-6, DAQMG War Office 1899-1903 and 1905, DAAG, HQ 1906-7 and 1907-11, and AAG, S. Command 1912-13; appointed Director of Mobilisation War Office 1913; again Director of Organisation at the War Office 1916-17; is Col. Leicestershire Regt.
Thurston - Official Records - WO28 /301 - Headquarters Records 1740-1909, 1897-98 - Uganda Expedition: journal by Major E.M. Woodward
North - 2 i/c to the Maj. J.R.L. Macdonald "Jubaland" expedn to the Upper Nile; at Luba's Nov 1897 at start of Sudanese mutiny; health broke down at Banda, Feb 1898, invalided to Kampala & England