View entry
Name: ESPEUT, Claude Vyvian Armit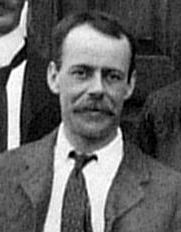 Birth Date: 3 Oct 1875 Jamaica
Death Date: 21 Dec 1971 Bath
First Date: 1905
Last Date: 1921
Profession: Appointed Executive Engineer PWD, he later became Director of Public Works, Uganda
Area: Uganda
Married: Bridget 'Brida' Harries b. 1880 Mathry, Wales, d. 19 June 1947 Horsham
Children: Brida Helen Mary (6 May 1911 Entebbe-4 Jan 1980 Kensington); Noemi Vyvian (30 Nov 1912 Entebbe)
Book Reference: Gillett, Colonial, Playne, Drumkey, Red 22, EAHB 1906, North, EAHB 1907, Leader14
War Service: Uganda Volunteers 1914-19; Hon. Lt.-Col.
School: St. Paul's School, London and Crystal Palace Sch. Of Engineering
General Information:
Colonial - served PWD Jamaica; Asst. Engnr Lagos Govt. Rly. 1900-01, Dist. Engnr. Gold Coast Govt. Rly. 1901; Exec. Engnr. PWD EA Prot. June 1905; Ag. Asst. DPW 1908 & 1909; DPW Uganda Prot. 1911; DPW Jamaica Aug 1921; Mem. Leg. Co. DPW FMS Mar 1925 etc.
Playne - Mr Espeut was born in Jamaica in 1875. He was educated at St. Paul's School and the Crystal Palace School of Engineering. He came to EA from England on June 29, 1905, to take up the position of Executive Engineer in the Public Works Dept., his present post. Mr Espeut was formerly in the Public Works Dept. Jamaica (1894-1900), and the W. African Railways (1900-1904)
Drumkey 1909 - Public Works Dept. - Asst. Director
EAHB 1906 - Assistant Engineer, PWD, Jamaica June 1894 to 1900; Lagos Govt. Railway 1900-01; District Engineer, Gold Coast Govt. Railway 1901-1904; Executive Engineer, PWD, EAP June 29th 1905