View entry
Name: ORMSBY, Sidney William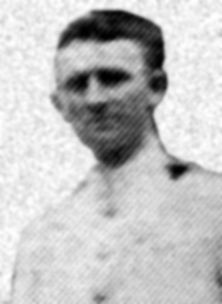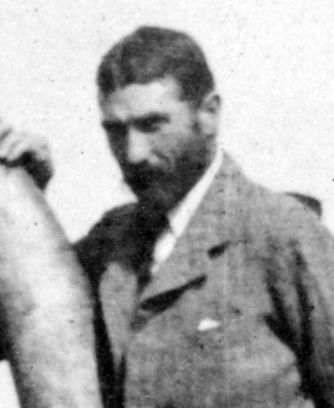 Birth Date: 12.6.1872 Arklow, Ireland
Death Date: 21.1.1909 Mumias, blackwater fever
Nationality: British
First Date: 1894
Last Date: 1909
Profession: 1907 Collector in Turkana
Area: Uganda
Book Reference: Moyse, EAHB 1905, Hut, North, EA Diary 1903, Drumkey, EAHB 1906, UJ, EAHB 1904, EAHB 1907
General Information:
North - Boustead Ridley & Co., Smith Mackenzie & Co./UP; arr. Zanzibar 27/9/1894; in charge of assembly of steam launch Ruwenzori for Boustead, Ridley & Co. at Mwanza on Lake Victoria c. 1896; with Smith, Mackenzie & Co. July 1897; dep. Ravine with UP troops on operation in Kamassia country 22/6/1897; appt. 3rd Class Asst. UP 20/11/1897; appt. to UP Dec 1901, to supervise Hut Tax labour building road between Mengo & Lake Albert; recommended for next 3rd Asst. vacancy, Dec 1901; Acting Collector Toru, July 1902; transferred from Fort Portal to be Acting Collector Masaka 4/3/1903; Appt. Magistrate 16/3/1903; appt. Asst. Collector 1/4/1903; transferred to be in charge of Kakumiro Station 13/7/1903; placed on "Special Duty" 29/8/1903; to be on special duty in Unyoro 21/2/1905; moved to Mbale 6/7/1905; 'A quite remarkable power of acquiring native languages' (F.J. Jackson, FO 2)
Uganda Journal - Vol. 2 No. 2 - Further Memories of Uganda by Sir Albert Cook - In the closing months of 1901 a good cart-road from Entebbe to Lake Albert was commenced. On that road enormous numbers of labourers worked doing one month in lieu of the Rs. 3/- hut tax. Mr Pordage, Mr Ormsby and Quartermaster Ramsay supervised the construction.
Uganda Journal - Vol 22, p. 186 - Group photograph of Uganda officials November 1907.
EAHB 1905 - Asst. Collector, Uganda. Temporarily engaged for Road Construction, Sept. 23rd 1901; Transport Officer, April 1st 1902; Asst. Collector, April 1st 1903.
Drumkey 1909 - Directory of Residents - O.C. Ormsby, Kiu
Bell - Was with Charles Stokes on the original Central African trail, Dar es Salaam to Ujiji. W.D.M. Bell hunted for some time under Ormsby's hospitality.