View entry
Name: ETHERINGTON, John Westall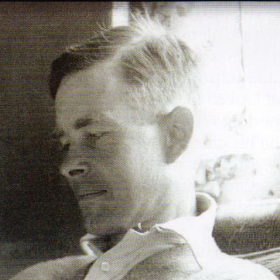 Birth Date: 25 Aug 1901 Cricklade, Wilts.
Death Date: 19 Nov 1991 Brightwater, New Zealand
First Date: 1919
Profession: Farmer on the Kinangop, sawmill owner
Area: Kinangop, Gilgil
Married: 1. At Njabini June 1930 Eleanor Fey Nightingale b. Kiambu 16.9.1911, d. 3 Feb 1958 Nairobi; 2. 1959 Elizabeth Chapman; 3. In Karen 1959 Margaret Edel Braune b. 3.2.1910 Carshalton, d. 2003 (prev. m. to Edward Hillam Clayton Luckham 1911-1943,. She was ed. at Lady Margaret Hall, Oxford)
Children: Nancy Fey (18.7.1932 Nairobi-1991) (Inggs); Geoffrey Field (20 Feb 1935 Naivasha-2015); Dan Maxwell (1936)
Author: In Karen 1941 Margaret Edel Braune b. 3 Feb 1910 Carshalton, Surrey, d. 2003. She was educated at L.M.H. Oxford 1929-32 and she later m. John Westall Etherington, farmer
Book Reference: Gillett, EAWL, KAD, Red 25, Red 31, Hut, Red 22, Stud, Carnelley
War Service: Navy
General Information:
Source: Mr G. F. Etherington
Red 22 has I.W. Etherington, Naivasha AND J. Etherington, Gilgil
EA Stud Book 1954 - Cattle - Frieslands - J.W. Etherington, S. Kinangop
Red 31 has J.W. Etherington, Naivasha.
Hut has pre WW1 S. Kinangop
Gazette - 21/2/1933 - Dissolution of Partnership between William Maxwell Nightingale, John Westall Etherington, Humphrey John Sankey and Robert Nevill Wilton under the style of Nightingale and Etherington - dissolved by mutual consent.