View entry
Name: FOWLER, Charles Wilson CMG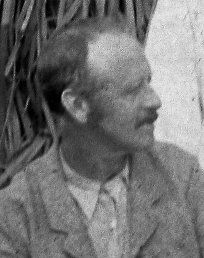 Birth Date: 28.12.1859 Reading
Death Date: 19.3.1907 Uxbridge
First Date: 1896
Last Date: 1907
Profession: Administration Official in Uganda
Area: Uganda, Port Victoria, Kampala, Busoga, Nimule
Book Reference: Gillett, Fitzgerald, Matson, EAHB 1905, North, EA Diary, Drumkey, EAHB 1906, EAHB 1904, EAHB 1907, Gazette
War Service: late RN
General Information:
Fitzgerald - Observations of the variations in the level of Victoria Nyanza at Port Victoria 1897.
EAHB 1905 - Assistant Collector, Uganda Protectorate, July 7th 1896; Superintendent of Marine, April 1st 1898; Sub-Commissioner April 1st 1904
North - Lieut. RN Retd., from Felixstowe, Suffolk; Appt. 3rd Class Asst. UP 7/7/1896; In command Port Victoria Jan Sept 1897; At Luba's Nov 1897 during Sudanese mutiny; Appt. 2nd Class Asst, UP & Supt. of Marine 1/4/1898; Acting Collector at Iganga Sept 1900; Appt. Supt of Marine, Entebbe 1/4/1901; Collector Busoga Dist. Aug 1901; CMG 22-2-1899
North - 'Allowed to resign from Navy to avoid court martial after sending a letter to his Captain accusing him without foundation of scandalous conduct' (ADM 196) 21 Dec 1894
Gazette 15/12/1907 - the late Capt. Charles W. Fowler
Gazette 1/10/1907 - Probate and Administration in respect of the estate of Captain Charles W. Fowler CMG, late of Entebbe Uganda. Letters of Administration granted to Osmond Tonks.
Matson - 1897 - 3rd Class at Port Victoria.
EAHB 1905 - Sub. Commissioner, Kampala