View entry
Name: EVATT, John Thorold DSO (Brig.-General)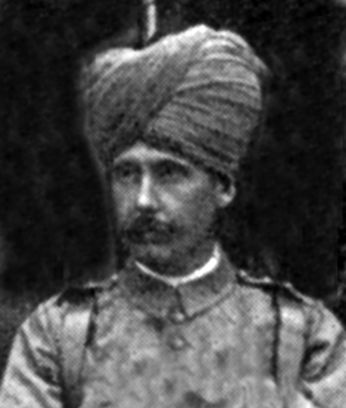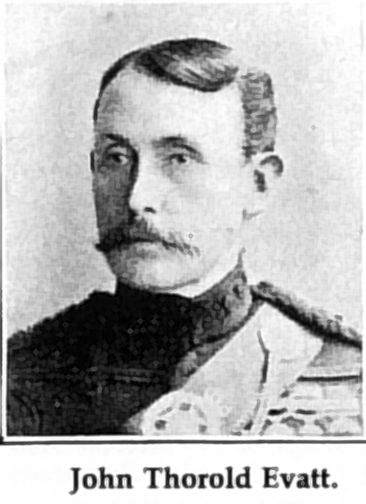 Nee: son of Henry Ashmore
Birth Date: 1.8.1861 Ceylon
Death Date: 15.4.1949 Bath
Nationality: British
First Date: 1898
Profession: Officer in charge of a company of Indian troops that advanced from Kisumu to Nandi to quell a riot in 1900
Married: Rose Baghley b. 1875, d. 1952 India
Children: Drummond (1893 India-1979)
Book Reference: Gillett, Hobley, Permanent Way, Sitrep 6, Moyse, Tucker, Debrett, Hut, North, DSO
School: Whitgift Grammar School
General Information:
Hobley - he brought down a company of Indian troops, whose mobility was inferior to that of the African troops and whose rations were more complicated (therefore they weren't much use)
Permanent Way - In June 1899, by a stroke of good fortune, captured Kabarega and Mwanga, who were deported to the Seychelles.
Sitrep 6 - Africa General Service Medal 1902-56 - Uganda 1900 - Awarded for operations - 1900 - under Lt. Col J.T. Evatt, DSO, against the Nandi.
Moyse - March 1898 - 39th Bengal Infantry - was appointed to raise the first Indian Contingent, 400 strong, for service in Uganda ....... May 1898 - raised to rank of local Lt.-Col. ...... 1900 - led 3rd expedition against the Nandi - arrived in Nandi on 5th July
Tucker - May 1898 - chasing remaining mutineers. ......... 1899 - Masindi - the Government were making it a military centre, and the main caravan road to the Nile stations of Wadelai, Dufile and Gondokoro passed through it. Col. Evatt of the Indian contingent, whom I found in command, was most helpful.
Debrett - entered Dorsetshire Regt. 1881, transferred to ISC 1883, became Capt. 1892, Major 1901, Brevet Lieut.-Col. 1901, Lieut.-Col. and Brevet Col. 1904, Col. 1907, retired 1913; Hon. Brig-Gen. 1913, and Col. 18th Roy. Garhwal Rifles 1914; Burma Expedition 1891-2 (medal with 2 clasps), NW Frontier of India 1897 (medal with clasp), Tirah Expedition 1897-8 (clasp), Ogaden (British East Africa) Expedition 1898 (medal with clasp), Uganda Mutiny 1899, in command of expedition resulting in capture of Kabarega and Mwanga (despatches, clasp, DSO) and in command of Nandi Expedition 1900 (despatches, medal with clasp, Brevet Lieut.-Col.), European War 1914-19 (2 medals); commanded Madras Brig. 1907-10; re-employed as Brig.-Com. 1914-15
North - Appt. Local Lieut. Col. 5/7/1898; In charge of the Indian contingent for Uganda Rifles; arr. Naivasha from Coast 11/12/1898; arr Mumia's 4/1/1899, Kampala 20/1/1899, dep. for Unyoro to disperse mutineers - Wakedi Field Force; Acting Commander of Uganda Rifles & OC of Nandi punitive expdn. 24/5/1900 to 30/10/1900
DSO - London Gazette 9/1/1900 - In recognition of services in Uganda. The DSO was presented by Her Majesty's Commissioner and Consul-General in Uganda ……… he retired from the Army 23/4/1913 with the rank of Brigadier-General and was appointed Colonel of the 39th Garwhal Rifles in 1914. Brigadier-General J.T. Evatt was re-employed in 1914 and appointed Brigade Commander (mentioned in Secretary of State's Despatch. He subsequently served as Deputy Assistant Censor 1916-17 and as Area Commandant in France in 1917
Hobley - 'The O.C. troops of the Protectorate at that time was Colonel Evatt, an officer of the Indian Army.'
1939 England and Wales Register living in Bath with Eleanor F. Evatt b. 31 Jan 1868, widow