View entry
Name: OLDHAM, Joseph Houldsworth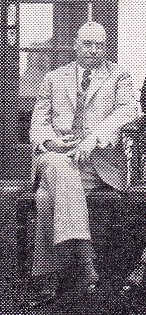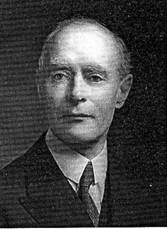 Birth Date: 20 Oct 1874 India
Death Date: 16 May 1969 Sussex
Profession: Missionary. Did not live in Kenya. Began to reconstruct an ugly picture of forced labour.
Married: In Lahore Oct 1898 Mary Anna Gibson Fraser b. 1875, d. 1965
Children: none
Book Reference: Tignor, Hut, Cell
School: Trinity College Oxford
General Information:
Hut - Capricorn Society
The first encounter came in 1919 when the government in Kenya authorized what amounted to forced labor by African men, women, and children on the private estates of European settlers. District officers were ordered to put on "every legal pressure"; one or two actually refused to comply. Missionaries on the spot said that no more could be done than to ask for some safeguards for women and children. But Oldham (closely in touch with the Anti-Slavery League) thought the issue demanded a sharp challenge to the British government. He therefore wrote a strong letter to the secretary of state for the colonies, but he first had it read and assented to by every member of the Conference of British Missionary Societies. He then published it in the Times (London) and orchestrated a massive press campaign. The order was rescinded; the governor was recalled. Oldham never regarded this as a pattern for action, however. He knew that humiliated adversaries live to fight again even more bitterly-as Kenya settlers would, and did. The next encounter took place shortly after Oldham's second visit to India (1923) where he had seen something of the agitation on behalf of the demands of Indians living in Kenya for equal voting rights with whites. He suddenly became a mediator and the British government got itself off the hook by accepting from him he statement that lithe interests of Africans must be paramount. This was endorsed by Parliament in an official statement of policy (July 1923). Thus Oldham was the source of this concept of paramountcy, used most recently by British Prime Minister Margaret Thatcher in relation to the Falkland Islanders. As the price for that
is "Fortress Falklands," so for Oldham the price for the paramountcy of African interests was constant vigilance.
Wikipedia
: J.H. Oldham was the son of George Wingate Oldham (1807-1859) and Eliza 'Lillah' née Houldsworth (1845-?). He was born in India and brought up in
Bombay
until age 7, when his family returned to Scotland, living in
Crieff
and
Edinburgh
before matriculating as a student at
Trinity College, Oxford
. Joseph then went to
Lahore
in 1897, a missionary for the Scottish
YMCA
, there marrying in 1898 Mary Anna Gibson Fraser (1875-1965), daughter of
Andrew Fraser
and Agnes Whitehead née Archibald (1847-1877). He and Mary both suffered with
typhoid
, and returned to Scotland in 1901.
He became editor of the International Review of Missions in 1912, and travelled widely. At the end of World War I he was a secretary of the Emergency Committee of Cooperating Missions, chaired by John Mott.[Article 438 of the Treaty of Versailles dealt with the property of German missions in territories ceded to the Allies by a mechanism of putting them in trust, and its inclusion is attributed to lobbying by Oldham.
He was secretary of the International Missionary Council from its setting up in London in 1921 to 1938, an organisation having its roots in the 1910 World Missionary Conference in which he was heavily involved, and which he helped found and make effective (with Mott, William Paton and Abbe Livingston Warnshuis). He promoted the 1926 founding of the International Institute of African Languages and Cultures by his efforts to gather funding.He then played a major role in the formation of the World Council of Churches.
From 1938 to 1947 he convened 'The Moot', a Christian think-tank concentrating on the problem of post-war reconstruction, at weekend residential meetings several times a year. The most regular members were John Baillie, Fred Clarke, T. S. Eliot, Eric Fenn, Herbert Arthur Hodges, Eleonora Iredale, Karl Mannheim, Walter Moberly, John Middleton Murry, Mary Oldham, Gilbert Shaw and Alec Vidler.[9] Stefan Collini sums up the discussions as bearing "in one way or another, on the issue of cultural leadership in a modern society".Oldham also edited the Christian News-Letter (taken over by Kathleen Bliss), for the Council of the Churches on the Christian Faith and the Common Life. It published some papers derived from the Moot.