View entry
Name: FJASTAD, Nils Axel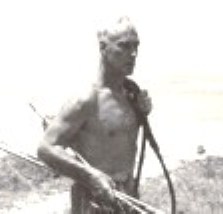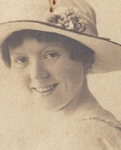 Birth Date: 26 Feb 1890 Stockholm, Sweden
Death Date: 13 July 1964 Flem, Sweden [Ancestry Family Tree says Nairobi]
Nationality: Swedish
First Date: 1913
Profession: Employee of the Swedo-African Co. and later coffee planter at Karen House and Kiambu
Area: Karen House and Kiambu, 1930 Kidogo Estate, Kiambu
Married: 1. Pamela Sophia Couper b. 24 Mar 1900 Paddington, d. 18 Nov 1933 (div. and m. in 1926 Francis Wigley Greswolde Greswolde-Williams 1873-1931); 2. In 1927 Henriette de Maré 'Ette' b. Sweden 23 Feb 1899, arrived in EA in 1923, d. 24 Mar 1996 Nairobi
Children: 1. Patrick Axel (18 May 1921 Nairobi); Robert Anthony (18 May 1921 Nairobi-1990) 2. Nils Johan (1929-2009); Thomas Thorgny (18 Feb 1931-21 Mar 2018 Kenya); Hugo Folke (13 Feb 1933-8 Dec 2019); 2 daughters. Thomas won the EA Safari Rally in 1962
Book Reference: Gillett, KAD, Red 25, Bror, Red 31, Hut, Red 22, Kiambu Scrapbook, Medals
War Service: Intelligence in WW1
General Information:
Kiambu Scrapbook - Ruiru Sports Club - Mrs Fjastad I think started ski-joring - I.e. a cow-hide was tied to the rear bumper of a car and the competitor who could keep his place on the hide while the car was running over rough ground was the winner.
Medals - East African Intelligence Department - N. Fjerstad [sic], Agent
Gazette 20 July 1965 probate
A member of the Swedish Athletic Team at the Olympic Games in 1912, he won a medal, and he was the first man to navigate the Tana River by private launch.