View entry
Name: ANDERSON, Charles Groves Wright VC, MC (Lieut.-Col.)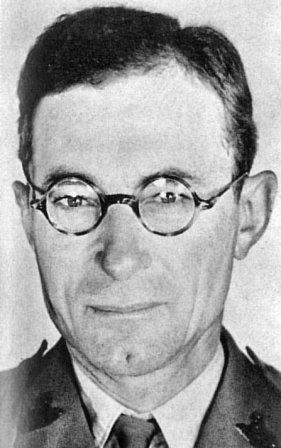 Nee: brother of Claude, Gerald and Maia, son of Alfred Gerald Wright Anderson
Birth Date: 12 Feb 1897 Newlands, Cape Town
Death Date: 11 Nov 1988 Canberra, Australia
First Date: 1922
Last Date: 1934
Profession: Farmer
Area: Mount Margaret Estate, Escarpment
Married: In Nairobi 21 Jan 1931 Edith Marian Tout b. 28.8.1907 Young, NSW, Australia, d. 10 Mar 1984 Woden, ACT, Australia
Children: Nicolas Gerald (12 Nov 1934 Kenya-1988); Jeremy Charles (twins); Elizabeth Gay; another
Book Reference: KAD, Red 25, Red 31, Land, Red 22, Red Book 1912, LG, Gazette, Red 19, Monuments, Web
War Service: 3 KAR in WW1, MC; WW2 Malaya, VC
General Information:
Land - Leased 8998 acres at Kedong - Mrs M.R. Douglas [sic], passed to R.F. and M.L. Mayer and C.B.W., C.G.W. and R.E. Anderson, later sub-divided
Land - Mrs H.E. Bowker leased 9037 acres at Kedong, passed to R.F. and M.L. Mayer and C.B.W., C.G.W. and R.E. Anderson
Red Book 1912 - C.G. Anderson - Nairobi
London Gazette - 7 Feb 1919 - Rewards for Distinguished Service in connection with Military Operations in East Africa - MC - T/Lt. Charles Grove Wright Anderson, KAR
Gazette - 23/1/1918 - Firearm registered at Nairobi in October 1917 - 32 Remington Rifle
Considine - New European School Nairobi - Charles Anderson - b. 12/2/1897 - 12/9/1910
Gazette - 12/11/1919 - Register of Voters - Nairobi, South Area - Charles Grove Wright Anderson - Merchant, The Lodge, Riverdale
Red Book 1919 - C G W Anderson, MC - Nairobi
Monuments to Courage - Deed/Service - 18-22 January 1942. When in command of a small force near the river Muar, he destroyed 10 enemy tanks before finding himself cut off. He led his menout through 15 miles of enemy lines, being attacked by air and ground forces until again surrounded and receiving many casualties. To fight his way out was impossible, so destroying his equipment and carrying the wounded he made his way round the enemy to safety.
Web - Date and unit at enlistment - 1914 - Private, Kenya Defence Force. Served in East Africa in the 2/3rd King's African Rifles Regiment; 1915 Gunner, Calcutta Volunteer Battalion; 1916 commissioned as a Lieut. In 3rd battalion, KAR; 1919 demobilised; 1919 awarded the Military Cross for his part in the campaign against the German led Askari in East Africa; 1932 appointed Captain in Kenya Defence Force; 1934 Moved to Australia
Gazette - 6/2/1924 - Voters Register - Rift Valley - Charles Grove s Wright Anderson, Mt Margaret Estate, Kedong Valley, Escarpment