View entry
Name: ARCHER, Geoffrey Francis KCMG, Sir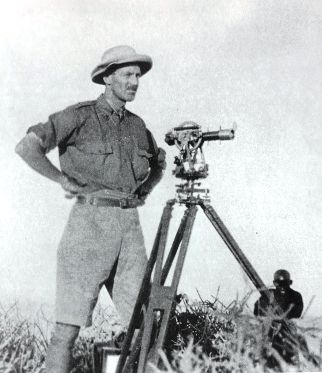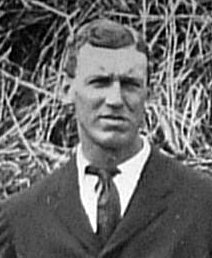 Nee: nephew of Sir Frederick Jackson
Birth Date: 4 July 1882 London, bapt. 4 Aug 1882
Death Date: 1 May 1964 Cannes (his home)
First Date: 1901
Last Date: 1912
Profession: At the age of 18 he arrived to work with his uncle (Sir) Frederick Jackson, then Acting Commissioner, Uganda. In 1902 he joined the EAP Service as Asst. Collector, being promoted to DC in 1907, and posted to the NFD in 1911
Area: Uganda, Somaliland, Sudan. (Archers Post named after him), HBEA 1912 DC Marsabit, Baringo 1909 Mumias
Married: In Horsham 11 May 1916 Olive Mary Godman b. 10 May 1894 Horsham, d. 19 Feb 1976 Malling, Kent (dau of Col. Charles Bulkeley Godman)
Children: none in Who's Who
Author: Birds of British Somaliland, Arid Aden, Personal and Historical Memoirs of an East African Administrator 1963,
Book Reference: North, Gillett, HBEA, Cuckoo, Hobley, Debrett 1928, Women 1/95, Moyse, Cranworth, Kenya Diary, Norden, Lillibullero, White Man, EAHB 1905, EAS, Hut, North, Colonial, Drumkey, EAHB 1906, Gazette, EAHB 1904, EAHB 1907, Chandler, Richardson
General Information:
In 1912 he became Acting Commissioner of Somaliland Protectorate and showed great bravery and resource dealing with the 'Mad Mullah' and his Dervishes. Created CMG for his skill in rescuing survivors of the Camel Corps in one engagement, he was appointed Commissioner in 1914, the title being changed to Governor in 1919. In 1922 he was appointed Governor of Uganda, a post previously held by his uncle. During his two years in Uganda he markedly developed the cotton industry and the country made great progress. Appointed Governor-General of the Sudan in 1924 he was compelled by ill-health to resign in 1926. He was an impressive figure, six foot six inches tall, and his chief recreation was big-game hunting. A serious ornithologist, he wrote several books. Archer's Post is named after him.
Cuckoo - 1907/8 DC at Mumias, 1908 - to the turbulent Anglo-Abyssinian border.
Hobley - (Baringo) - 'I chose a site on the Mugutan River, some miles to the north of the existing station, and G.F. Archer, who was then Commissioner of the Baringo District, was directed to establish himself there and build a station. ....... I also arranged for Archer to commence to train some of the Turkana camels, in order to provide a means of transport more suited to that arid region than porters. ............ Archer took it up with enthusiasm, and it proved a great success.
Ainsworth - In charge at Baringo when Ainsworth arrived at Naivasha in 1906, Mumias in 1908. ..... 1910 - shortly after I (Ainsworth) resumed my post I received a letter from Geoffrey Archer in which he said that he had heard I had refused the post of Boundary Commissioner (on the Kenya-Abyssinian border). He asked whether, if this were true, I would mind his applying for the position. (He was one of my District Commissioners at the time) I replied that not only had I no objection but I would be very pleased to recommend him for the post. Later on Archer was appointed. He served on the frontier for three years, when he was appointed Governor of Somaliland.
Debrett 1928 - second son of the late Bradley Archer, of Somers Place, Hyde Park. b. 1882; entered Colonial Civil Service 1902 as Asst. Collector EA Prot., became Dist. Commr. 1907, Officer-in-charge N. Frontier 1911, and Dep. Commr. Somaliland 1913 (Administered Govt. 1912 and 1913); was Commr. and Com.-in-Ch., Somaliland Prot. 1914-19, Gov. & Com.-in-Ch. there 1919-22, Gov. & Com.-in-Ch. Uganda 1922-4, and Gov.-Gen. of the Sudan 1924-26 (when he resigned); present at action at Stamber Berris 1915 (medal with clasp); received Cuthbert Peak grant of RGS 1918 for Trig. Survey in EA.; Member of Mission at Coronation of Empress Zauditu of Abyssinia (1st Class Star of Ethiopia); directed operations against Mullah 1920; has Grand Cordon of Order of Ismail; cr. CMG 1913, KCMG 1920 Moyse - Political officer in the NFD in 1909 - set up a station at Marsabit Cranworth - 1910 - Archer's Post set up two years earlier ......... its purpose was to act as a clearing station between Meru and all the frontier stations. Kenya Diary - Apr. 1904 - I travelled up as far as Naivasha with Frederick Jackson, a man who has immense personal charm. At Naivasha I met his nephew Geoffrey Archer ....... an enormous lad and mad keen on birds ..... he hopes to get a post in the Administration.
EAHB 1905 - Asst. Collector, Baringo
The African Standard - 26-2-1903 - Invited to the wedding of H.R. Phelips & Miss Jacquette Edith Lambe in Mombasa Gazette - played in a football match for Mombasa against HMS Terpsichore on 4/7/1902
EAHB 1904 - Asst. Collector, EA Protectorate Dec 1st 1902
EAHB 1907 - Collector - Baringo
Chandler - the first district officer at Marsabit in 1909
Richardson 1925 - Khartoum - "Sir Geoffrey Archer …. He is a very tall man with a powerful face and I should say that he knows his own mind and probably makes a very good Governor, even though he doesn't appeal to everyone. I sat next to him at lunch and was glad to hear that he considers the country tranquil and the natives well contented.
Red Book 1912 - Northern Frontier District - DC