View entry
Name: ECKSTEIN, Hermann Frederick (Capt.)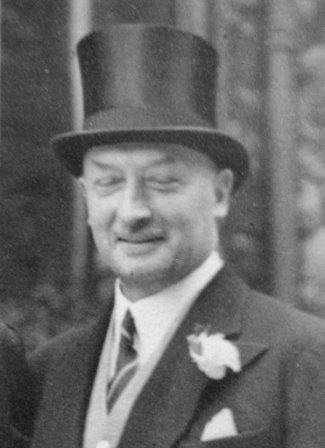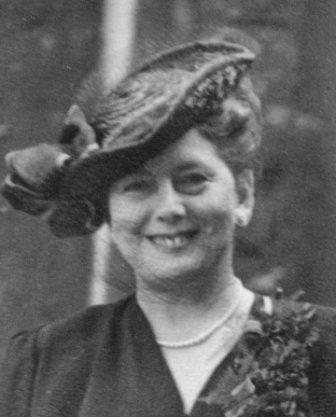 Nee: son of Hermann Ludwig Eckstein of Compton House, Compton Bassett, Calne, Wilts., bro of Ludwig Alfred Eckstein
Birth Date: 28 Dec 1888 Johannesburg
Death Date: 19 May 1953 Natal
First Date: 1919
Last Date: 1949
Profession: c/o Beales & Smithson. Farmer, Maryland, Subukia
Area: Nairobi, Subukia
Married: Mary Aurelia 'Molly' Creed b. 30 Jan 1894 Cape Town, d. 24 Mar 1974 Margate, KwaZulu-Natal, concert pianist (prev. m. to Frederick Wilbur Harrison b. 1890)
Children: (Geoffrey Anthony and Beatrice Elizabeth stepchildren); Mary Diana (1923 Uckfield-2014); Eleanor Joanne (1927 Nairobi-2016, married a Dempsey); Herman Anthony Bernard (5 July 1935 Kenya-2004)
Book Reference: KAD, Red 25, Red 31, EA & Rhodesia, Red 22, Pioneers, Eton, SS, Rift Valley
War Service: Joined 17th Lancers 1909, Lieut 1911, apt 1916-20; Capt. Res of Off. 1920 served in France in WW1
School: Eton 1902-05
General Information:
East Africa & Rhodesia - 11/6/53 - Captain Hermann Frederick Eckstein, a prominent settler in the Subukia district of Kenya for many years, who has died in Natal at the age of 64, was at one time engaged in experiments with silkworms in the Colony and was keenly interested in mining. He took a leading part in the Moral Rearmament movement. He retired to South Africa in 1949.
Red 22 - H. Eckstein, Box 148, Nairobi
1934 - Director of Kenya Consolidated Goldfields Ltd holding large claims at Kakamega, Gori River and Lolgorien
Pioneers - Subukia - Every Sunday the hard-pressed farmers emerged from the valley and the hills, wherever they were tucked away, and were wonderfully entertained by the Ecksteins, who came in 1924 to Marylands Estates. Herman would take the church service, Molly played the piano and the rest of us would sing. Great Danes - as many as 20 - would stalk about during meals, and the house, originally made of planks of greenheart, was gradually extended so that neighbours could stay the night. Through drought and disasters - one year the piggery caught fire and all the pigs were killed - the Ecksteins provided a family oasis for people old and young.
Soldier Settlement Scheme after WW1 - Class B - Capt. H.F. Eckstein, Cavalry Club, 127 Piccadilly, W1 - Farm 947
Rift Valley - Member of the Rift Valley Sports Club - Jan 1929 - Elected - 14 Nov 1928 - Capt. H.F. Eckstein
Red 25 - H. Eckstein, Nbi.
Red 31 has Capt. H. Eckstein, Lake Solai,
Hut has Herman J. Eckstein 1924 Maryland Estate Solai married to Molly
Facebook 2016 - James Dempsey - Herman was the son of the first Rand Lord of the same name. His brother Ludvig came out to Kenya in 1912...started buying up tracts of land...and then was tragically slain in GEA in 1917 leaving his farms to Herman who came out in 1919.
Just to clarify......Herman (who by the way was half English because Herman Senior married Minnie Pitt who was considered at the time to be the prettiest girl in Kimberley) had a brother called Ludvig..see above. Then, my Grandfather married Molly who was a concert pianist in Cape Town. Molly had been abandoned by her husband so it was very fortunate that Herman spotted and then married her. She had two children in tow. My Aunt Betty and my Uncle Geoff who changed his name to Gordon-Creed. (much on Google about him) Then, in Kenya Molly and Herman produced Mary, my mother Joannie and finally Anthony. A fraction of Herman Sn's colossal wealth filtered through to Grandad...but it was still a fortune. £350,000 lost in the Kakamega Forest (Gold Mining) and a bunch of crooks called the Oxford Group took most of the rest. Such is life.
James Dempsey - After my Great Grandfather's colossal successes on the Rand...at one point his firm controlled half the gold mines...my own Grandfather was inspired to try and emulate his own father's triumphs but this time in the Kakamega Forest. In the early 1930's he sunk a fortune (£350,000) into the project. I think the mine was called Kisama. Sunk is the right word....the whole thing sunk without finding much gold. On a flight back from the mine he crash landed in the bush. Beryl Markham was sent out to find them. In fact, it was the local Sikh duka owner who found them first...the light of a Hurricane lamp bobbing along through the bush...he came armed with field dressings.
Rogue Male - Geoffrey Anthony Harrison was born in Cape Town, South Africa on 29 January 1920. His mother Molly, a highly talented concert pianist had scandalised her parents by eloping with and marrying one William Harrison.
But within a year or so of Geoff's birth, William had 'gone off' with a young man from Portsmouth - 'ran off with a bloody docker' is how the famliy put it today. .….….……
Then Molly's life changed completely and for the good. In a Cape Town auditorium one evening she played a concert. In the audience was a captain from the glamorous 17th Lancers; the 'Death or Glory' boys with their famous skull and crossbones cap badge which commemorates their heroic part in the Charge of the Light Brigade. This captain fell in love with Molly and shortly after they were married. And he must have been besotted to accept the social death that came with marrying a divorcee.
Soon after the marriage young Geoffrey was given his second surname, that of his stepfather. But his new name was itself to become an issue in time. Because, when her dashing captain had fought bravely in the trenches on the Western Front in the First War, Molly's husband had a very unfortunate name for an Englishman: Herman Eckstein. .….….…..
Geoff made his name change by deed poll to Gordon-Creed in late 1938 .….…..
Geoff left school in 1938 aged 18 with a divorced mother, a disgraced biological father he never mentioned and shortly thereafter a third change of name. When he made the third and final change he took his mother's maiden name, Creed, and aggrandised it with another associated family name to make up the smart-sounding Gordon-Creed. .……
In 1928 Herman Eckstein had taken Molly, stepchildren Betty (the eldest) and Geoff, and their 3 other children to their new home: a run-down 1000 acre farm called Maryland, 6500 feet up in the Kenya Highlands, surrounded by wild forest. This was no luxury farming. The house was a small bungalow, 3 miles from the nearest neighbours. .….….….
Herman had in his time in the army been in charge of remount riders - breaking in and training cavalry horses - a tough discipline where you either do things 'right' or they go very wrong. Herman taught Geoff how to do things 'right' and thus how to be reasonably safe, even when surrounded by danger. He taught him to shoot straight and how to be trusted with a weapon .….……
Geoff was sent to board at Pembroke House, a prep school in Kenya. He did well there ending up as head boy and noted for being particularly good at games. But, come age 13, it was time to leave and Herman took a deep breath and decided to do the right thing by his stepson by sending him to Downside, a Catholic school run by monks deep in rural Somerset.
{He did very well after some hiccups, became a prefect and was accepted by Jesus College Cambridge for a place in October 1939 but the war intervened. Geoff became a famous soldier in North Africa and with SOE in Greece}
Gazette 6 Dec 1938 Rift Valley Voters List