View entry
Name: FENWICK, Anthony 'Tony'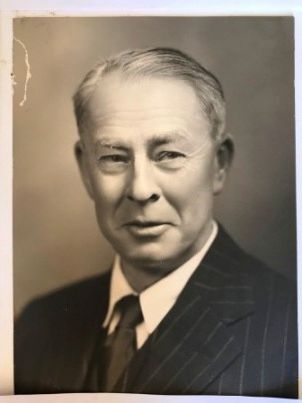 Birth Date: 1887 Hexham
Death Date: 17 July 1954 Nairobi
First Date: 1904
Last Date: 1954
Profession: Planter
Area: Kogeria Estate, Kiambu, Hut - Barua Est.
Married: 1. Agnes Elise Pile b.1878 Barbados, d. 1 Sep 1927 Northumberland; 2. In Mombasa 19 Sep 1929 Betty Pitcaithley Darling b. 1896 Australia, d. 2 Apr 1983 Nanyuki
Children: June Elizabeth (1930); Hugh Anthony (1932); Peter Brooke Cadogan (1935)
Book Reference: KAD, Red 25, Red 31, Hut, EA & Rhodesia, Bur, Red 22, Kiambu Scrapbook, Gazette, Barnes
General Information:
East Africa & Rhodesia - 29/7/54 - Mr Anthony Fenwick has died in Kiambu, Kenya at the age of 67
Kiambu Scrapbook - 2nd owner of Kogeria, Kiambu which he bought from John Ellis. …… a very popular figure in Kiambu, and his widow, a qualified surgeon who ran the Kiambu Hospital during the second World War, still lives in the old house, although the estate has now been divided into residential plots.
Gazette - 7/4/15 - Liable for Jury service, Kiambu - A. Fenwick, Kiambu
Barnes - St. Paul's Church, Kiambu Cemetery - Anthony Fenwick, beloved husband of Betty Fenwick, died 17th July 1954 and Betty P Fenwick / also known as / Doctor Betty Darling / MB. BS. Melb 1924 / F.R.C.S. Edin 1927 / beloved wife of / Anthony Fenwick / born Australia 1896 / died Kenya 1983 / Nyakinwa
Gazette - 29/10/1919 - Register of Voters - Kikuyu - Anthony Fenwick, Planter, Kogeria, Kiambu
Gazette 6 Dec 1938 Kiambu Voters List
Gazette 7 Dec 1954 probate
Ancestry Passenger list 1921 he travelled with Agnes